1
Housing for Japanese family
HarmoniQ Residence took into consideration the lifestyle of Japanese family. HarmoniQ Residence supports family who experienced sudden changes in the environment from Japan to Sriracha. It is the only serviced apartment that can deepen family ties more than ever before.
2
Adjacent to Sriracha Japanese School and Oisca Kindergarten
No compromise on child education. However, it is also necessary to ensure the safety when commuting to school. HarmoniQ Residence is able to fulfill both intentions at the same time. HarmoniQ Residence is the only serviced apartment that is directly facing the Siracha Japanese School and is allowed to walk to school. You can also attend Oisca Kindergarten without going outside one step from the site.
3
Housing space design from Japanese real estate development know-how
HarmoniQ Residence is operated by Tokyu Corporation which has cultivated expertise in urban development and real estate development in Japan. You can relax with a living space design that gives top priority to the ease of living for Japanese families. This is a serviced apartment for families that are far away from Japan but are keenly committed to quality of life and safety.
Showroom visit is welcome at anytime
Showroom
You can experience Japanese quality and Japanese style housing in the HarmoniQ Residence showroom
What is the design or the size of the room?
Are rooms designed with good usability?
Is the furniture and home appliance equipped good?
Is it enough to accommodate it? Is it easy to use?
How about the sound from neighboring houses?
Are crime prevention measures okay?
How much is the rent?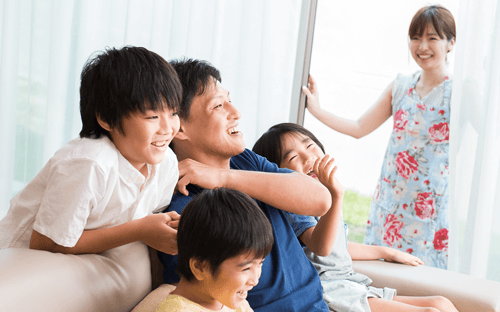 You can see, touch and feel at our showrooms and staff will answer your various questions.
We are looking forward to your visit.
We accept visits to the showroom at anytime. Please feel free to contact the front desk.
For the showroom visit, customers with prior reservation will be given priority.
Saturdays and Sundays are expected to be crowded, so please contact us in advance.
Please feel free to contact us.
Contact