Close to a Japanese school
HarmoniQ Residence Sriracha is the only property authorized by the Sriracha Japanese School to walk to school. Originally, school attendance at the Sriracha Japanese School is either by using a paid school bus or by the parent's own driving, but residents of HarmoniQ Residence Sriracha can go to school safely on foot.

Details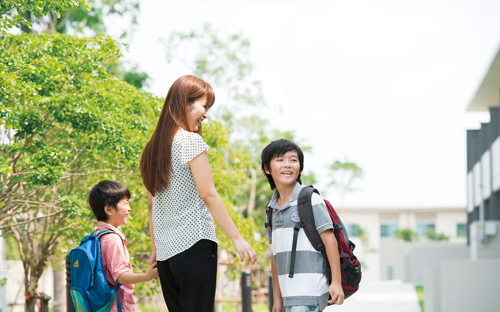 Adjacent to the Oisca Sriracha Japanese Kindergarten
HarmoniQ Residence is adjacent to the Oisca Sriracha Japanese Kindergartens, and it takes 0 minute to go. There is a dedicated gateway between Oisca Sriracha Japanese Kindergarten, which allows visitors to attend without going out of the site at all.

Details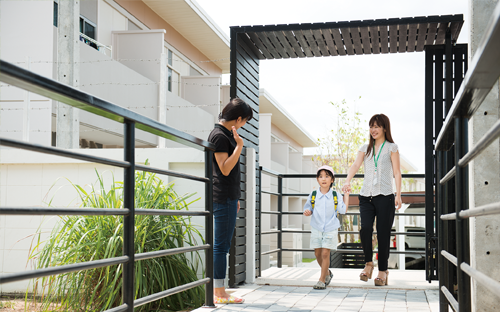 Full convenient living facilities
There are many convenient living facilities around HarmoniQ Residence Sriracha.
J-PARK
Fully support your living in Sriracha.
In addition to Maxvalu, Tsuruha Drug, and Daiso, we have a full lineup of shops and restaurants that are convenient for daily life. Easy access with shuttle bus and Tuktuk.

Details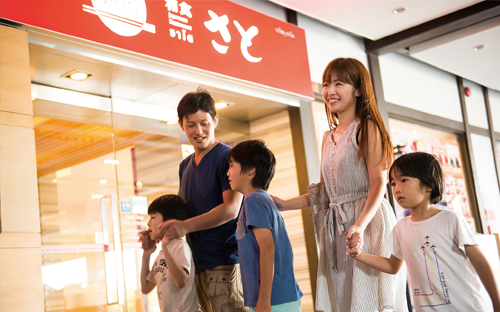 B.S.C. driving range
A leisure park that is ideal for refreshing.
The driving range includes 300-yard golf driving ranges, as well as Samitivej Clinic, Cafe Amazon, Thai Massage, and restaurants.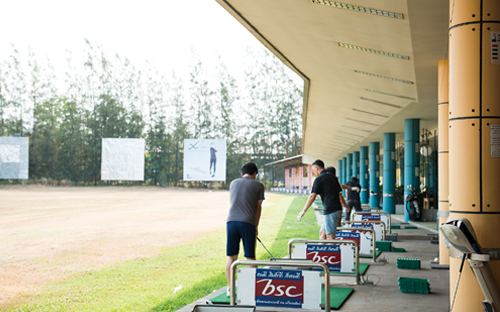 Good location near the Motorway
Residents of HarmoniQ Residence Sriracha can commute to work without suffering from traffic jam in the center of Sriracha. Because of its proximity to Motorway 7, it has good access to Bangkok-Pataya-Suvarnabhumi Airport.