360-degree panoramic image
You can freely see the room by drag&drop on the image. Click the arrow in the image to move in the direction of the arrow. In this image, you can see the rooms from the first floor to the second floor.
Many choices are available in "HarmoniQ Residence Sriracha"
HarmoniQ Residence Sriracha is designed for Japanese family which created by combining Japanese housing and real estate development know-how. All units are more than 120㎡ and 4 types of floor plans are prepared to match with Japanese lifestyle.
We created simple but high quality housing space with warm atomosphere. Please enjoy spending your family time in this comfortable living space.
Residential space design
"Japanese Style" Realized with Sriracha Real Estate
HarmoniQ Residence Siracha, which delivers new lifestyles to the Sriracha real estate market, is full of facilities unique to Japan.
We will realize a Japanese style living even if you are far away from Japan.
Entrance
Japanese-style entrance hall
HarmoniQ Residence Sriracha has secured ample space in the entrance hall to take off shoes.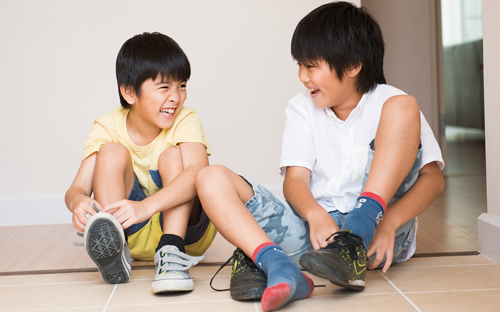 Kitchen
Face-to-face kitchens where family can enjoy their family conversations while cooking and eating.
All units of HarmoniQ Residence Sriracha is equipped with LIXIL system kitchens facing living dining. We thoroughly pursued kitchen usability, including the size of IH cooking heaters and sinks, storage capacity, and the number of outlets.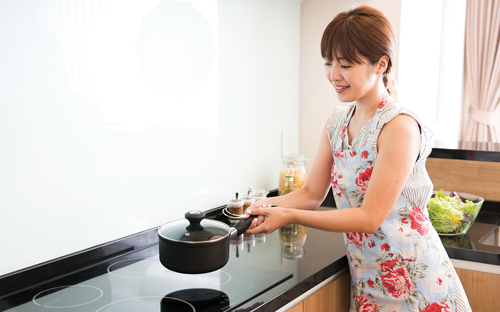 Bathroom
Bathrooms with washing area to enjoy with family members
We are pleased to have Sriracha's residents, and all of our bathrooms are equipped with a bathroom with a washing place that is unique to Japan.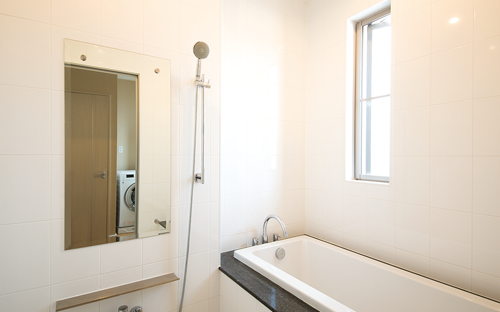 Individual-room toilets
Toilet has auto-cleaning function.
Private toilets independent of bathrooms are stress-free space. Toilet seat is equipped with auto-cleaning function.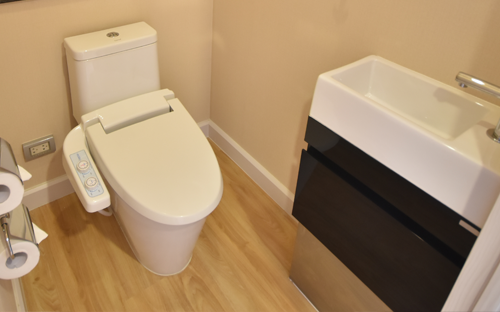 Storage space
Ample storage space
As children grow up, items to store will increase. "HarmoniQ Residence Sriracha" is equipped with sufficient storage space in all rooms. The bedroom closets are easy to use with shelves and drawers.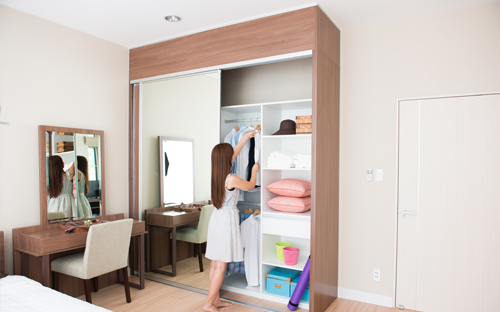 Housing performance
Top-class housing performance in Japan
HarmoniQ Residence Siracha uses residential units from SCG Heim (Sekisui Heim).
It has a sound insulation capability called "D-50," which is regarded as a soundproofing level applied to rooms using pianos in Japan. This will substantially reduce the sounds of daily living in the vicinity that are common trouble in Sriracha. In addition, the precision of the housing units manufactured at the factory ensures high airtightness and heat insulation. Throughout the year, we have raised the efficiency of our air-conditioning systemand realized a comfortable and eco-friendly home.